Apple cider vinegar- the cure all- is one wellness ingredient we can swear by! People have used ACV as food and medicine for centuries. It has undeniable health benefits– from boosting energy to controlling blood sugar.
ACV also clears skin, promotes weight loss, and strengthens your hair. It has anti-microbial and anti-inflammatory properties. Thus, it kills off bacteria and helps you maintain a healthy lifestyle.
When combined with other healthy choices, apple cider vinegar can do wonders for your body!
Why Use Apple Cider Vinegar in Your Diet?
From healthy skin to a healthy gut- apple cider vinegar has a long list of magic spells. Read on to find some fascinating health benefits of apple cider vinegar.
1. Improves Gut Health
Apple cider vinegar has a vital role in boosting gut health. It improves digestion by enhancing digestive enzymes. ACV also soothes your gut by preventing bloating, gas, and heartburn. The anti-microbial properties of ACV can fight off bacterial infection in the stomach.
2. Aids in Weight Loss
Weight loss tops the chart when it comes to ACV benefits. ACV helps you eat fewer calories by promoting satiation (feeling of fullness). According to a study, having apple cider vinegar with a high-carb meal results in 200-300 fewer calories consumed.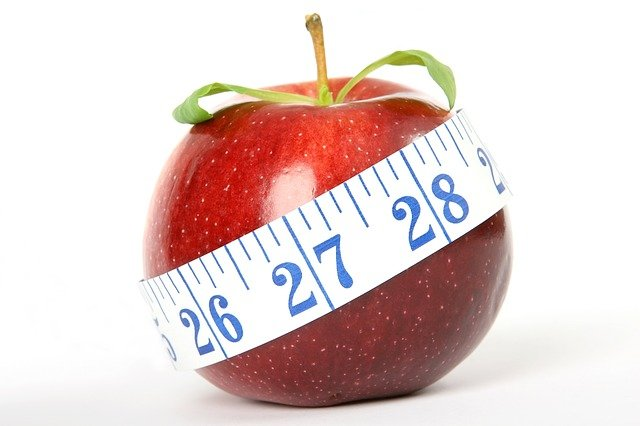 It also helps in reducing fat storage, hence shedding those extra pounds. 15-30 ml (1-2 tablespoon) everyday is the perfect apple cider vinegar dosage for weight lose.
3. Controls Diabetes:
Apple cider vinegar increases insulin sensitivity, thus regulating blood glucose levels. According to a study published in Diabetes Care, having apple cider vinegar (2 tablespoons) at bedtime reduces the blood sugar level by 4% the following morning.
It also possesses preventive properties for diabetes. If you have a family history of diabetes, consider adding ACV to your diet.
4. Good for Heart Health:
Apple cider vinegar is rich in anti-oxidants. Thus, it regulates the body's cholesterol level. ACV reduces LDL (bad cholesterol) and increases HDL (good cholesterol).
It also helps in keeping the blood pressure at an optimum level. With the combined effects on cholesterol and blood pressure, ACV is perfect for your heart's health.
5 Apple Cider Vinegar Recipes to Try Now!
Check out these delicious recipes to reap the most benefits of apple cider vinegar.
1. Roasted Salt-and-vinegar Turnips
Roasted salt-and-vinegar turnips make a quick, hearty, filling afternoon or evening meal. It is a low-calorie, low-carb dish with delicious flavor and remarkable nutrition.
Ingredients:
Turnips – 1 ½ pound, peeled and cut into wedges
Water – 3 cups
Apple cider vinegar – ½ cup + 1 tablespoon
Olive oil – 2 tablespoon
Salt – ½ teaspoon
Chives- 1 ½ teaspoon
Preparation:
Take turnips, water, and ½ cup vinegar in a saucepan. Boil it over high heat and reduce it to medium-low. Cover and simmer for 10 minutes until turnips are tenders. Drain the excess water and pat dry.
Transfer the turnips to a bowl and toss with oil and ¼ teaspoon salt. Spread them on a baking sheet and put them in a pre-heated oven at 450˚ F. Roast for 20-25 minutes until golden brown.
Toss the turnips with the remaining one tablespoon vinegar and ¼ teaspoon salt. Garnish with chives and serve hot.
2. Apple Cider Vinegar Tonic
This ACV-green tea-ginger tonic is an excellent remedy for weight loss. Apple cider vinegar helps you eat fewer calories. Green tea- filled with anti-oxidants- boost fat loss. Ginger burns more calories.
Ingredients:
Green tea – 1 cup, brewed, chilled
Apple cider vinegar – 1 tablespoon
Maple syrup – 1 teaspoon
Ginger- 1 teaspoon, grated
Lemon – 1 wedge
Preparation:
Add apple cider vinegar, ginger, and maple syrup to a cup of green tea. Stir it and dash some lime juice.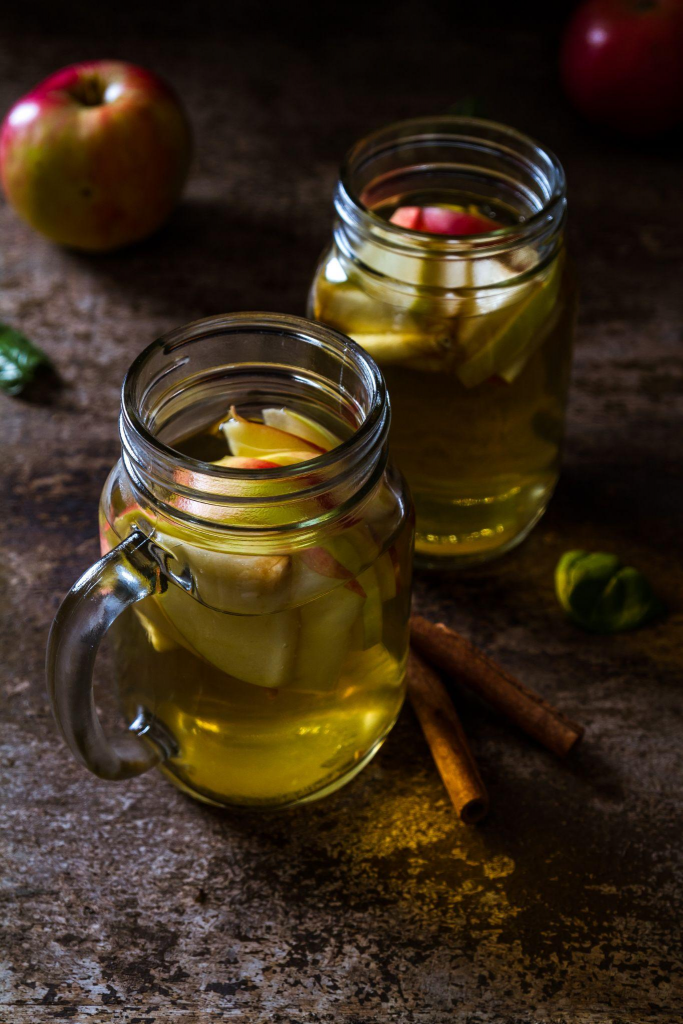 3. Sesame- Cider Vinaigrette
Use this vinaigrette as salad dressings with your favorite veggies. If you do not like Chinese mustard, use Dijon instead.
Ingredients:
Grapeseed oil – ½ cup
Apple cider vinegar – ¼ cup
Chives – 1 teaspoon, sliced
Chinese mustard – 1 teaspoon
Sesame oil – 1 teaspoon
Salt – ¾ teaspoon
Preparation:
Combine vinegar, chives, mustard, grapeseed oil, sesame oil, and salt in a mason jar. Shake well until thoroughly combined. Enjoy with salads and soups.
4. Apple Cider Vinegar Tea
Apple cider vinegar tea is the perfect alternative to caffeine in the morning. It refreshes your body and mind and amps you up for the day ahead.
Ingredients:
Apple cider vinegar – 2 tablespoon
Lemon juice – 2 tablespoon
Cinnamon – 1 tablespoon
Cayenne pepper – ¼ teaspoon
Water – 1 cup
Preparation:
Boil a cup of water. Add in the vinegar, lemon juice, cinnamon, and cayenne pepper, and bring it to a boil. Cool it a little before drinking.
5. Kale, Carrot, and Apple Salad
This kale and carrot salad tossed with crisp apples is your go-to meal. Maple, mustard, and vinegar leave a profound taste.
Ingredients:
For Dressing:
Shallot – 1 small, chopped
Apple Cider Vinegar – ¼ cup + 2 tablespoon
Olive oil – 3 tablespoon
Mustard – 1 ½ tablespoon
Salt – ½ teaspoon
For Salad:
Kale – 10 cups, chopped
Apple – 2
Carrots – 3
Radish – 1 cup
Parsley – ¾ tablespoon
Preparation:
For dressing:
Take shallot, oil, vinegar, mustard, maple syrup, salt, and pepper in a blender. Puree in a blender until smooth.
For Salad:
Coarsely chop kale and parsley. Then, cut apples, carrots, and radish into thin sticks. Toss all the vegetables in a bowl and coat with the dressing.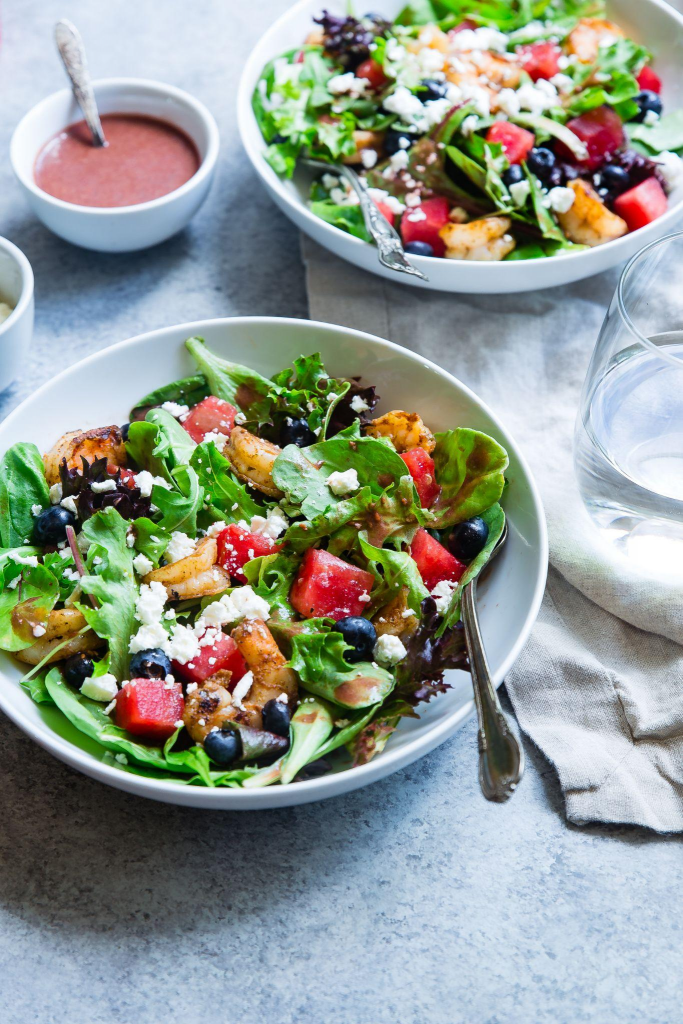 Takeaway!
All these recipes are easy to make and nutrient-rich. Here apple cider vinegar is the key ingredient, exerting its remarkable health benefits. Include ACV in your diet via these recipes to maintain a healthy body and healthy mind.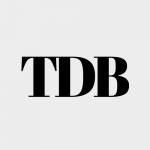 The Daily Buzz combines the pursuit of interesting and intriguing facts with the innate human desire to rank and list things. From stereotypical cat pictures to crazy facts about the universe, every thing is designed to help you kill time in the most efficient manner, all while giving you something to either laugh at or think about!