India has historically been a very tough nut to crack for all gaming industries. Be it the newest handheld gaming device, video game console, or casino gaming platform: the greater Indian public has been disinterested in playing games, with the activity possibly being cast aside due to simple social factors.
The emphasis on avoiding activities that can be considered to be time-wasting in Indian society is embedded from a very young age.
In many households, the term "playful" is even considered to be derogatory, with a focus on hard work and self-betterment being encouraged to a much greater degree.
It existed long before the emergence of video gaming and continued through to some of the most recent generations of consoles.
It is noted, however, that some of the more affluent urban households would have had an Atari 2600 or even the more modern PlayStation, Xbox, or Nintendo consoles. Still, while all console generations have made it into India, none managed to move into the mainstream. Even with computers, and the very gradual increase in PCs, there wasn't a corresponding uptick in the gaming market.
India has been an outlier for decades in this regard. Even though nations with comparable economies would see smash-hit games sell as many as millions of copies, and yet sales in the low tens of thousands would mark a successful game in the nation of over 1.3 billion people.
Many gaming companies have identified India as a key market to target due to the subcontinent's vast population, but historically, none have been able to break into the country.
Now, however, all that looks to be changing; India has suddenly flipped the switch and become almost absurdly receptive of the modern gaming space.
In a society where gaming has been all-but shunned by the greater population, it's much easier to avoid temptation and not spend a great sum of money on a gaming console. However, when games are a mere few taps away and free to play, for the most part, it's nearly effortless to defy convention and explore the somewhat taboo entertainment medium.
India's rapid adoption of smartphones has resulted in the country opening up to gaming exponentially. A combination of cheap data and the proliferation of smartphones has resulted in hundreds of millions of Indians becoming mobile gamers in a matter of years.
Before, it was easy to avoid gaming, but with smartphones becoming increasingly important to everyday life, games are simply too accessible to ignore.
seeing this opportunity, many online casino sites have also arrived in Indian territory. Here, Indian local gambling sites are not allowed to operate online gambling but foreign sites are welcomed as long as they provide Indian currency for payment.
Their lucrative bonuses like no deposit free spins, welcome bonus& loyalty bonuses, and easy accessibility on the smartphone are the reasons why Indian players have fallen in love with this modern gaming platform in recent years.
Also of note, there aren't very many market-specific creations available in the app stores just yet. However, Indian gamers have very quickly taken to other international hits, such as Candy Crush Saga, Clash of Clans, and PUBG Mobile.
Gaming in India is still very young, and as more developers create games to suit the audience specifically, even more people will find the medium appealing.
It's not just about the app store gaming apps, though, with the cheap data allowing smartphone owners to also explore web-based gaming platforms, like the Indian online casino of LeoVegas.
Opening up a classic form of gaming the modern way
One of the most storied forms of entertainment, casino games have been established forms of online gaming for years. In the beginning, when there were but a few platforms, the quality was fairly low.
Now, in a bustling and competitive scene, those that rise to the top have had to prove themselves to be exemplary across all areas of the online casino.
LeoVegas has already proven itself in established gaming markets, but now it's becoming the most-played online casino in India.
Due to the platform already boasting thousands of games which span a plethora of themes, from the celestial Starburst to the ancient Egyptian Book of Dead, the Japanese-set Sakura Fortune to Cricket Star, almost every preference is covered – increasing the mass appeal of the casino online, lotto & rummy.
Of course, the only way that gaming as a whole has been able to reach the country is by being accessible through mobiles, with the same being applied to online casino games in India.
This is where LeoVegas has been able to get an edge over its competitors, with its focus being as a mobile casino. In fact, LeoVegas is well-known as being the 'King of Mobile Casino' due to its great mobile platform, app, and fully compatible game selection.
India is even embracing gaming as a sport
Given how long the technology has been in place, it's taken the rest of the world quite some time to embrace eSports. While the industry itself has grown rapidly, now, it could have been underway quite some time ago.
Despite being a newcomer to the scene, India has been incredibly quick to embrace the whirlwind of eSports.
Without a long-established gaming scene, and PC and console gaming still not being mainstream, India has remarkably moved to number 17 in the global eSports industry.
Growing rapidly but still very unstructured, the Indian eSports industry is set to be a major piece of the global market that'll soon be worth in excess of $1 billion.
The vast adoption of smartphones has changed the game for India, and now, people all over the subcontinent are discovering the diverse world of gaming at their convenience.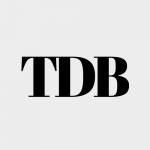 The Daily Buzz combines the pursuit of interesting and intriguing facts with the innate human desire to rank and list things. From stereotypical cat pictures to crazy facts about the universe, every thing is designed to help you kill time in the most efficient manner, all while giving you something to either laugh at or think about!