Early years of education play an important role in shaping a child's future. However, learning begins a long time before your child goes to school for the first time. The world around them is completely new and it is your role as a parent to help guide them through and help make sense of the things they encounter.
As parents, you can help prepare your child for this critical period of development by doing a few simple things. This article has not been written to preach to parents about the dos and don'ts of raising a child. It is here to give some advice that can help parents get their children ready for the early years of education and instill a love of learning that can last a lifetime.
Encourage Play-based Learning
Play is an essential part of a child's development, and it is also a critical component of the early years of education. Through individual play, children learn about themselves and their environment by interacting with things around them. Further to this, it can also help young children engage with people around them too. In doing so, not only do they learn about things like spatial awareness, but they also develop social skills, emotional intelligence, and problem-solving abilities at the same time.
Parents should encourage play-based learning as part of their child's daily routine. There are different ways to do this too, such as providing your child with toys that stimulate their imagination and creativity. Things like building blocks, puzzles, and art supplies can all help promote play-based learning. However, parents can also engage in interactive play with their children too. This can include all sorts of pastimes and activities, such as role-playing, preparing food, or even just getting out in nature.
Of course, there are some activities that are better suited to different times of the day. Choosing the right activities can be crucial for maintaining routines – more on that in the next paragraph. To give an example, if you are approaching the end of the day and you want your child to start getting ready for bed, it's not a good idea to start running around pretending to be animals or running around. Try reading with your child and help them to start learning about the magic of books.
Establish a Consistent Routine
Children thrive on consistency. In actual fact, all humans tend to do better with structure in their lives. However, for children, a good routine can help them feel secure and in control. Parents can establish a consistent routine by setting regular mealtimes, bedtimes, and playtimes. This helps to create a sense of predictability and stability in a child's day.
Having a consistent routine also helps children develop important life skills, such as time management and responsibility. When children know what to expect and what is expected of them, they are more likely to take ownership of their tasks and responsibilities. This is one of the best things parents can do to raise children who become well-rounded adults in later life.
Foster a Love of Learning
The early years of a child's life should be a time of discovery and exploration. Parents can help foster a love of learning in their children by creating a positive learning environment at home. This can be done by reading to your child regularly, exposing them to a variety of experiences, and encouraging curiosity and questions. It is important to give children the space to explore danger in a safe way. A famous clinical psychologist states that parents should not bother children when they are skateboarding. This is a great analogy and is an insightful concept that parents should explore.
Another thing parents can do is be good role models. Parents can show their children the fun and value of learning. This can be done by allowing children to participate in things they like to do. It's a great way to spend time together and sharing interests and hobbies with children helps them experience new things.
Encourage Social Interaction Through Exposure
Parents have a responsibility to make sure their children can cope in the big wide world. This means ensuring their child has the necessary social and emotional skills to succeed in early years education settings like nursery schools and play groups. There are many ways parents can help children develop strong communication skills, emotional regulation, and social awareness. The main thing to do is provide opportunities for social interaction with other children and adults. This can be done through playdates, community events, and family outings. Parents can also model positive communication and emotional regulation in their own interactions with their children at home.
In conclusion, preparing your child for early years education requires a multifaceted approach that involves play-based learning, consistent routines, and a love of learning. By following these three pieces of advice and fostering the necessary social and emotional skills, parents can help their children succeed in the critical years of early education.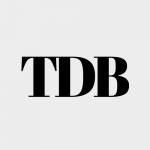 The Daily Buzz combines the pursuit of interesting and intriguing facts with the innate human desire to rank and list things. From stereotypical cat pictures to crazy facts about the universe, every thing is designed to help you kill time in the most efficient manner, all while giving you something to either laugh at or think about!