Cross-platform digital solutions have emerged as a game-changing approach, offering many advantages catering to businesses and users. These solutions are designed to work seamlessly across various devices and operating systems, providing a consistent user experience while reducing development and maintenance efforts.
This article will delve into the key advantages of cross-platform digital solutions and their impact on modern business environments.
1. Wide Reach and Audience Engagement
One of the most significant advantages of cross-platform digital solutions such as UI Centric is their ability to reach a wider audience. Businesses that provide consistent experiences across these channels are better positioned to engage with their target demographic.
2. Cost Efficiency and Faster Development
Cross-platform solutions allow developers to design code that can be reused on multiple systems. As a result, the time and money spent developing applications is considerably reduced. Additionally, as a consequence, companies can allot their resources more strategically, emphasizing innovation rather than repeating efforts.
3. Consistent User Experience
Delivering a positive user experience is absolutely crucial for keeping customers satisfied and loyal. Cross-platform solutions step in here by ensuring the user experience remains consistent no matter what device or operating system is in play.
This consistency not only boosts user satisfaction but also cuts down on the effort users need to put into learning how to navigate different platforms. When everything works seamlessly, it builds trust and keeps users returning for more, even making them more likely to spread the word about the app to their friends and family.
4. Simplified Maintenance and Updates
Cross-platform solutions can overcome this obstacle, which allows developers to modify a single codebase. This simplifies the maintenance process and ensures all platforms simultaneously receive bug fixes, upgrades, and new features.
5. Quicker Time-to-Market
Utilizing cross-platform digital solutions can expedite the development process, allowing businesses to launch their applications on multiple platforms concurrently. This agility proves crucial for both emerging startups and established corporations, empowering them to seize market opportunities and gain a competitive advantage while upholding quality.
6. Improved Analytics and Data Collection
Informed decision-making based on data is vital for effectively executing current corporate strategies. Cross-platform solutions can simplify the aggregation of comprehensive user data across diverse platforms. These metrics possess the potential to yield valuable insights into user behavior, preferences, and interaction tendencies.
By adopting a unified data collection approach, businesses can attain a holistic perspective of their user demographic. This, in turn, facilitates strategic planning and the customization of products and services to align with the dynamic demands of their customer base.
7. Versatility and Flexibility
Incorporating cross-platform solutions empowers companies to adapt to shifts in their environment swiftly. By utilizing these solutions, application developers can ensure their products' sustained relevance and utility.
This advantage remains steadfast even as the digital landscape expands, as a unified codebase facilitates seamless integration of support for novel operating systems and devices. Consequently, this approach sustains the competitiveness of developers' applications.
8. Streamlined Collaboration
The utilization of a singular codebase by developers streamlines communication and diminishes the risk of disparities between distinct versions of the same application. This collaborative setting amplifies productivity and nurtures a sense of cohesion among team members.
9. Seamless Integration with Backend Systems
Integrating backend systems, application programming interfaces (APIs), and cloud services is no problem for cross-platform solutions. This integration makes it possible to synchronize data, provide authentication, and carry out several other essential functions, ensuring that the application will function correctly regardless of the platform being utilized.
10. Sustainability and Future-Proofing
Investing in cross-platform digital solutions can contribute to long-term sustainability. Businesses can future-proof their applications by minimizing redundant development efforts and adapting to evolving technological trends. This approach safeguards against obsolescence and positions organizations to capitalize on emerging opportunities without extensive redevelopment.
Why Go for Cross-Platform Mobile Apps?
Choosing cross-platform mobile app development comes with a bunch of great reasons that both businesses and development teams can get excited about. Whether you're all about the business perks or knee-deep in the development process, going for cross-platform apps seems like a win-win for everyone.
Also, if you've got a skilled software development crew with a history of making awesome apps, diving into a new project and creating those cross-platform mobile wonders should be a breeze.
The Undeniable Advantages of Cross-Platform Digital Solutions
The perks of using cross-platform digital solutions are crystal clear in today's ever-changing business arena. From reaching a broader audience and saving on costs to ensuring consistent user experiences and simplified maintenance, these advantages cover much ground.
When businesses adopt cross-platform solutions, they're not just navigating the intricacies of the digital realm but also providing top-notch value to their customers. And with technology charging ahead, these solutions are all set to be key players in shaping how you interact in the digital future.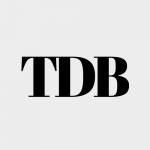 The Daily Buzz combines the pursuit of interesting and intriguing facts with the innate human desire to rank and list things. From stereotypical cat pictures to crazy facts about the universe, every thing is designed to help you kill time in the most efficient manner, all while giving you something to either laugh at or think about!