Almost everything that is made from metal and wood can be made from plastic. Plastic is a versatile synthetic material with a huge number of advantages, which is used to make sheathing for buildings, shops, interiors, exteriors, dishes, and children's toys. PVC fence also exists, and not only decorative.
We talk about the types of plastic fences, and their advantages.
Fences are built from PVC – polyvinyl chloride. It is a white powder made from ethylene (40%) with chlorine (60%). After kneading, additives are added to the mixture, which gives the plastic the desired properties. For example, for stretch ceilings it is flexibility, for hedges it is strength, resistance to precipitation, long service life, and other characteristics. A dye is also added there, thanks to which PVC can be of absolutely any color.
Types of Plastic Fences
PVC fences are cast in special molds, so they can have any look. The main trend is to imitate fences made of metal, wood, brick, and other more traditional materials. Why is this being done? Plastic is cheaper and much easier to handle, but more on that below.
What Can Be PVC Fences:
picket fence looks like a fence made of wooden planks ;
monolith – a solid plastic fence, usually cast with some decorative elements, can imitate corrugated board;
imitation of a wooden fence made of boards;
chain-link mesh, more common is a metal mesh coated with a PVC layer of different colors, but it can be all-plastic;
under a wicker fence – decorative or for a rural area;
a welded fence with sections made of monolith-plastic or PVC chain-link, while the frame itself is welded from durable metal poles and logs.
From shaken, a beautiful decorative fence is obtained, with which you can enclose a garden within the site, zone the space for recreation, and protect the garden from pets. The same applies to a wicker fence – it will not be able to serve the cause of protecting the territory from outsiders, but it will fit perfectly into the rustic design.
But a monolithic PVC fence, wood imitation, a welded combined version, and a mesh are suitable as a full-fledged replacement for fences made of any other materials. Choose a variety according to your needs – with a plastic chain-link, you can delimit areas with strict rules, a combined or monolithic fence off the yard from the street in a quiet area. General recommendations apply here: if you want air for the family and the garden – take those with gaps between pickets; if you want maximum privacy, sound and dust insulation from the nearby route – monoliths will be the best solution.
Advantages of PVC fences
You have almost decided on what you want to see around your site. It remains quite a bit: to choose the material. In the blog, we talked a lot about the advantages of metal, and touched on brick and wood, let's talk about plastic.
Why is he good?
Resistant to precipitation, dirt, mold, bark beetles. In this way, plastic rises above rotting wood, above corrosion-prone metal. If the material is processed correctly, nothing will happen to it, but PVC immediately relieves the owners of the need to mess with varnishes, paints, impregnations.
The paint does not fade, does not peel off. Polyvinyl chloride does not need to be repainted because the dye is added to the mixture during the production phase. This entails its own difficulties – for example, repainting a PVC fence is much more difficult than a wooden or metal one – but there is no worry that the paint will peel off in flakes.
PVC is not afraid of the sun. The surface does not fade. Summer residents, for example, are very fond of PVC decor, because it is resistant.
Winter and summer are fine. Plastic is also not too afraid of temperature changes, with dignity withstanding the winter and summer of the middle lane.
Ease of care. Caring for such a fence is also easy – just a soapy solution and water from a hose – so a PVC fence is ideal for those who come to the country to relax, and not repaint what has faded or peeled off in a few months. For the private sector, a plastic fence is also ideal, because it retains its beauty for a long time.
Light weight, easy installation. You can transport finished sections at a time on a hired minibus or on your own. Factory plastic fences are supplied with fasteners and instructions that will allow you to build the structure yourself in a couple of days.
Fire safety. On an open flame, PVC melts, but does not burn, unlike untreated natural wood. Breathing in acrid smoke is still not worth it. Call the fire brigade, don't rely on stuff!
PVC is safe for domestic use. It is important to monitor the place of production (to be in accordance with the rules and inspire confidence), the availability of certificates and markings, and guarantees from manufacturers. Polyvinyl chloride is harmless, the additives added to it are harmful, and even those are not released until the surface is heated to a relatively high temperature. A plastic fence installed on the street will not harm anyone.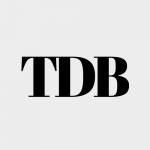 The Daily Buzz combines the pursuit of interesting and intriguing facts with the innate human desire to rank and list things. From stereotypical cat pictures to crazy facts about the universe, every thing is designed to help you kill time in the most efficient manner, all while giving you something to either laugh at or think about!