Running a business means dealing with finances on a daily basis. And while it might sound like a piece of cake, this could be downright daunting. Money moving in and out of your business, in particular, can pose real challenges if not handled correctly.
You can have an impressive idea of how to serve consumers or fill a niche and be really passionate about the area you're operating in, but it's all in vain if you don't attend to the details of this business – cash flow is just one of those critical details.
So, here's how to manage it the right way:
Get Your Invoices Right
One of the most important rules for good cash flow management suggests never waiting to send invoices. Once you've delivered a service or product, send the invoice for payment to avoid a gap in your cash flow. Also, it would be helpful to think about a method of sending invoices to save on invoice finance costs. That would depend on the nature of your work, of course. For instance, if you deliver mainly services, consider asking for a payment part-way through or a deposit upfront.
Remember that the sooner you invoice your customer, the sooner you're to receive payment – and cover your expenses.
Adjust Your Inventory as Needed
Those products that aren't selling well can influence your cash flow more than imagined. That's because the money you've spent to get them isn't changing to sales and thus profit. Regardless of how unpleasant this could be, there's a method to solve it. The first step in this respect involves checking your inventory to determine which items aren't favoured among customers. Then, proceed with the solution. Our recommendation would be to sell them for lower prices; most importantly, don't rush to buy another stock if you didn't deplete the actual one yet. However, a wiser approach is to invest only in sticking items that do have success for your particular audience.
Keep Your Business and Personal Finances Separate
Although this might seem obvious, there're still many entrepreneurs who mix their business and personal finances – some without intention, while others, well, purposely. And regardless of how tempting it might sound, you'd better avoid this. Not only is it unethical, but it can affect your cash flow by leading to confusion. It's just much easier to handle money moving in and out of your company if you draw a clear line between corporate and personal finances.
Set Up a Budget
If you want to make sure your business doesn't overspend, you need to set up a budget. It should include the costs of specific services and supplies, as well as how much you can pay for employees and rent. As your company starts growing, so does the complexity of finances – which is why budgeting will be an essential element of your business's success.
Take Advantage of Technology
With so many technological solutions available, it would be a pity not to take advantage of them. AI-enabled tools like software apps can streamline your business's operations and boost productivity and general performance. So, if you still rely on spreadsheets, we highly recommend technology designed to manage finances, including creating budgets and projecting cash flow. Advanced tools help keep all accounts payable and accounts receivable in a single place and guarantee better data security.
Nowadays, tech solutions have evolved so much that you don't even have to hire an accountant to take care of your finances. They can handle everything from bookkeeping, payroll, keeping track of invoices, etc. They'll not only keep your work organized, but they'll also save plenty of time – time that can be dedicated to core tasks, such as thinking about a top-notch marketing strategy.
Build a Cash Reserve
As the saying goes, better safe than sorry. Although hazardous situations rarely happen, they're still possible. That's why we recommend always having a cash reserve, which you'll dedicate to managing unexpected events. Building a cash reserve will give you the power to confront the unthinkable and the funds you need to keep your business afloat in testing times.
An accountant will be able to assist you in calculating the amount of money that should be saved for contingencies. They'll also help with finding a secure place to store your funds and manage them properly.
Good cash flow goes a long way in ensuring a prosperous future for your business. So, have you got the right resources in this respect?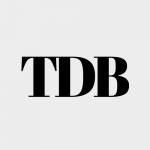 The Daily Buzz combines the pursuit of interesting and intriguing facts with the innate human desire to rank and list things. From stereotypical cat pictures to crazy facts about the universe, every thing is designed to help you kill time in the most efficient manner, all while giving you something to either laugh at or think about!