Truck exhaust systems are essential to the health and safety of drivers and those around them. The exhaust components help to reduce the number of harmful emissions emitted by the vehicle and can also improve engine performance and fuel economy. Ensuring they remain in good condition is paramount, so regular maintenance checks must be conducted.
Thankfully, as technology has progressed, so has the complexity of exhaust systems. Many newer models are equipped with sensors that alert drivers when maintenance is required, making it much easier to keep the system in top condition.
Here's a Brief Overview of What Makes Up a Truck Exhaust System:
1. V Bands & Clamps
A V band is a metal loop with an adjustable clamp used to connect the pipes that make up an exhaust system. The V bands are highly versatile and have a wide range of uses in exhaust systems, as they can accommodate different materials and sizes of pipe safely. They're preferred over traditional flanges and gaskets in modern exhaust engineering. The primary reason is that V bands are lighter and compact, hence suitable for tighter spaces.
Clamps are also used to join two pieces of the exhaust system together. They're designed to hold pipes in place and form tight seals, which helps reduce any unwanted emissions from escaping. You can check this guide to using V clamps, which includes installing them correctly and using them with V bands.
2. Catalytic Converter
Catalytic converters are essential for reducing harmful emissions from the engine. They use a chemical catalyst to convert harmful exhaust gases such as carbon monoxide, nitrogen oxides, and hydrocarbons into less-harmful substances like water, carbon dioxide, and nitrogen. Most catalytic converters today comprise a ceramic or metal monolith core surrounded by a metal shell.
The core is part of the catalytic converter, which contains the catalyst, usually platinum, palladium, and rhodium. The shell helps protect the monolith from extreme temperatures and other damage and helps reduce noise levels. It's important to note that having a catalytic converter is required by state and federal laws if you're traveling on public roads.
3. Mufflers
Mufflers or silencers help to reduce engine noise by reducing sound waves and turbulence. Many different types of mufflers are available, with some designed for specific applications.
A muffler has components such as a pipe, packing material, baffles, and a resonator to help reduce vibration. The pipe is usually made of stainless steel or aluminized steel and is designed to carry exhaust gasses away from the engine. Packing material helps further reduce sound waves by absorbing them before reaching the end of the muffler. A resonator often uses an internal chamber with an array of holes to reduce sound waves. Baffles are also used to further quiet down the exhaust system.
Manufacturers use different configurations to create different performance levels. However, aftermarket mufflers tend to have a higher flow rate than factory-installed mufflers and can increase engine performance by reducing power-stealing backpressure.
4. Crossover Pipes
Crossover pipes are designed to balance exhaust pressure and help keep the engine running at its best. They're placed between two sides of an exhaust system to allow exhaust gasses to transfer from one side of the engine to the other. This positioning helps regulate airflow and reduce turbulence. It also helps to reduce back pressure by preventing the build-up in the system.
The crossover pipes are installed on the head and come in either X or H shapes. As the name suggests, an X-shaped pipe will have two pipes joining in the middle, while an H-shaped pipe will have three. Depending on your truck's exhaust system size, you may need multiple crossover pipes.
5. Exhaust Manifolds
Exhaust manifolds collect and divert exhaust gasses from the cylinders of your truck's engine. They're typically made from cast iron or stainless steel and come in various shapes and sizes. An exhaust manifold has an internal passage for each cylinder which is then connected to one collector pipe.
The most common shapes include mandrel-bent, familiar with aftermarket makes to help improve exhaust flow, and a log-style manifold usually found on older-model trucks. Pay attention to the shape of your truck's existing exhaust system when choosing an aftermarket exhaust manifold, as some may not be compatible.
6. Tail Pipe
The tail pipe is the final section of your truck's exhaust system, and it can come with an exhaust tip attached to it, or you can buy an aftermarket tip. It's designed to help further reduce noise levels by dissipating sound waves as they exit the muffler. The size of the tailpipe also plays an essential role in reducing backpressure, so it's important to choose the suitable size pipe based on your truck's specific needs.
Maintenance Tips for Exhaust Systems
Maintaining your exhaust system is essential for ensuring safe and efficient engine operation. Some maintenance tips include the following:
1. Ensure Leak Free Joints
Always check all the joints and connections in your exhaust system for any signs of leaks. If you find any, have them repaired immediately. As stated earlier, using a V band clamp is a good solution when tightening the joints in smaller spaces as it only requires the tightening of one nut.
2. Check for Corrosion
Over time, exhaust systems can become corroded due to moisture and debris collecting in them. Inspect your system regularly for any signs of corrosion or damage, and have the affected parts replaced if necessary.
Also, avoid exposing the exhaust system to extreme temperatures, which can cause it to crack or warp. Harsh chemicals such as engine degreasers should also be avoided.
3. Replace Worn Out Parts
Replace worn-out or damaged parts as soon as possible, such as catalytic converters, crossover pipes, or exhaust manifolds. Not doing so can cause backpressure and other issues which can damage your engine.
Conclusion
An exhaust system is essential in keeping your truck running efficiently and safely. Staying on top of maintenance and replacing worn-out parts as soon as possible is essential. This quick guide should help you understand the components of an exhaust system and how to take care of them so your engine can perform at its best for years to come.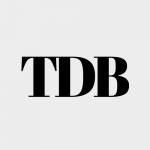 The Daily Buzz combines the pursuit of interesting and intriguing facts with the innate human desire to rank and list things. From stereotypical cat pictures to crazy facts about the universe, every thing is designed to help you kill time in the most efficient manner, all while giving you something to either laugh at or think about!