Serviced apartments or aparthotels have recently become very popular for travellers. Whether for business or leisure use, these spaces can accommodate a single person or a small family comfortably.
The difference between a hotel and an aparthotel is mainly the space that is offered, as well as the affordability. In other words, you get just as much from such an apartment as you would from a hotel.
Serviced apartments can be sourced and booked online and there are a variety of options available. Some apartments will be housed on a shared property but provide privacy and space – typically this type of dwelling will feel more like a home and less like a rigid hotel room.
Other serviced apartments are grouped together in one high-rise building the way a hotel would be structured, but the rooms are bigger and include full bathrooms, kitchens and living areas, much like a residential apartment.
Utilities, Wi-Fi and housekeeping options are normally included in the rental prices too.
Rent Short- or Long-term
The greatest advantage of serviced apartments is that they are available to suit your short-term or long-term accommodation needs. You can just as easily book this type of accommodation for 1 week or 6 months.
This allowance suits those who travel for business, leisure or are relocating to the area and require a short-term solution while they find their feet.
Tastefully Furnished
All serviced apartments are tastefully furnished; the materials, furniture and artwork included are usually sourced locally and will provide a glimpse into the local culture or what other homes in the area can look like.
For example, Dream Apartments has accommodation situated in the heart of Liverpool, making it a great place to stay and indulge in the local culture and attractions – find more information at https://dreamapartments.co.uk/serviced-apartments-liverpool.
These spaces are generally modelled off luxury hotels or resorts and provide the best in linen, kitchenware, towelling etc.
They are cleaned thoroughly, and the upkeep is done regularly ensuring guests are met with quality accommodation – as they would obviously like to see your return or recommend their apartment. This setup also means you won't have to bother with leaking pipes, broken appliances, pest control etc. during your stay.
The décor is usually of a high calibre which means you can host business meetings within the apartment if you so desire.
Fully Serviced
The last thing you want to do when you are working or staying in a foreign environment is worry about cleaning your space. Most apartments come with a daily cleaning service which takes care of your needs and you don't need to arrange this beforehand.
Housekeeping is automatically included in the rental price, as is the maintenance of other amenities.
The option of doing your own laundry or having it valeted and done for you is just another benefit of staying in an apartment. Most serviced apartments come with the added advantage of secure parking on the premises at no additional charge too.
Convenient Amenities
Depending on the service level of the apartment, laundry services, internet connectivity, spas and gyms are usually part of the package when you stay in a luxury serviced apartment.
Another great benefit of your stay is that security, privacy and daily comforts come as part of the package. Whether you need to work late into the night – or decide to relax and watch a movie on the bed or sofa – all your creature comforts are catered for.
This will include aircons that keep you warm or cool depending on the season, fresh linen and towels, and any appliances you would need to make your stay comfortable. If you prefer to do your own cleaning and laundry, all the appliances will be available and if you prefer having it done for you, you can choose to have that option taken care of. Those who enjoy cooking their own food will prefer a service apartment over a hotel room.
Convenient Location
Most apartments are located in the hub of a city such as these Missouri City apartments where public transport is easily accessible and restaurants, shopping malls etc. are within walking distance. Tourist attractions and important landmarks are normally within comfortable travelling distance which makes leisure time most enjoyable.
Concierge Services
An added benefit of staying in a serviced apartment is the luxury and convenience of a concierge service. Whether you require information on how to get to popular sight-seeing attractions or require a restaurant booking, making the most of the concierge is a fantastic benefit.
If your aparthotel does not have a concierge service, chances are there will be an information line or dedicated number that you can make use of. Reporting problems or troubleshooting the Wi-Fi can all be dealt with by calling the concierge or 24-hour helpline.
Flexible Options
Not only are serviced apartments convenient in every way, they are usually a more affordable alternative to hotels! Ensuring a setting of 'home away from home' is achievable too as you can opt to stay in a two-bedroom apartment if you plan on having your family or friends visit. Better yet, if your family is staying with you, you can be rest assured your apartment will have more space than a hotel room and at a fraction of the cost.
More and more business travellers are opting to stay in serviced apartments as they prefer the space, peace, and flexibility of serviced apartments. Those that prefer to cook their own meals or have a specific schedule that they stick to, find serviced apartments beneficial to their travelling and personal needs. Some offerings are even pet-friendly, which is something a hotel is most definitely not.
Serviced apartments are popular for university students too. Having the amenities and luxuries one would expect from a hotel without the price tag is a huge draw card. Plus, rentals can be arranged only for the periods a student would need them. There are no 12-month contracts that lock them into a long-term financial decision.
If you are moving due to work, renting a serviced apartment while you find suitable permanent accommodation is another great benefit. Serviced apartments mean you can book one a week prior to your departure and just 'move in' while you search for your future home.
With so many benefits, it isn't surprising to see that serviced apartments have gained popularity relatively quickly across the globe. Next time you are planning a business trip or a holiday, consider a serviced apartment and see the advantages for yourself.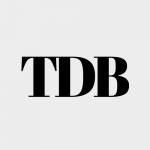 The Daily Buzz combines the pursuit of interesting and intriguing facts with the innate human desire to rank and list things. From stereotypical cat pictures to crazy facts about the universe, every thing is designed to help you kill time in the most efficient manner, all while giving you something to either laugh at or think about!