Image source: Toptal
Which One Is the Top Cloud Services Provider?
It's AWS or Amazon Web Services.
AWS is ruling the cloud market for the last few years and is still the most popular among businesses and organizations across the world.
From the migration of databases to the delivery of content, AWS has become a sure-shot solution for businesses/companies finding ways to run their business more efficiently.
With more and more companies adopting services offered by AWS for running all the aspects of their business, the opportunities for cloud computing professionals are also increasing.
Eventually, there is a huge increase in the number of professionals looking for AWS certifications.
The most reputed and in-demand certification is that of AWS Solutions Architect that also fetches the highest salary among all other certifications.
The average annual salary of a certified Solutions Architect is USD 127,000. This is the main reason that is driving professionals towards going with AWS Solutions Architect.
Also, the demand for cloud computing professionals is increasing exponentially.
The AWS market was projected to reach USD 236 billion in 2020, which shows a CAGR (Compound Annual Growth Rate) of 22%. Did you know that there are almost 380,000 jobs vacant for cloud professionals across the world?
Let us discuss who a Solutions Architect is and the tricks and tips for cracking the exam.
Who is an AWS Solutions Architect?
An AWS Solutions Architect is a cloud professional who is responsible for deploying applications to infrastructure in the cloud.
One of the main reasons for companies moving towards the cloud is reduced costs as they don't need to invest in on-premises infrastructure.
AWS Solutions Architect creates a design that cuts costs, along with addressing other features such as reliability, usability, performance, and scalability.
As an AWS Solutions Architect, you have to minimize the risks your company might face, such as calculation errors, data breaches, and the risks related to application downtime.
This requires you to have an in-depth understanding of the ways of fitting all the chunks together so that a secure cloud environment is created.
Tips and Tricks for passing AWS Solutions Architect Exam
There are certain tips and tricks to pass the AWS Solutions Architect Exam. they are:
Step 1- Go Through the Study Guide Thoroughly
The first and the most crucial step is to go through the lines of a free study guide provided by AWS.
By reading the guide thoroughly, you become familiar with the fundamental concepts of AWS which are generally left uncovered by the training courses.
You get all the ideas about the AWS services which can be feasible for your business and others that you should not go with.
There are many books or study guides released officially by AWS that you can refer to.
Step 2- Take Mock Tests
Taking mock tests will let you analyze your performance and the level of your knowledge regarding AWS services and products.
Remember one thing, while taking practice exams, you are not just going to know the answers, but also the reasons behind those answers.
Go through the details of why other options cannot be the answer and reasons for that particular answer.
This will make your concepts stronger and you will have a firm grip over AWS services, architecture, products, and related topics. This serves as the key to pass the exam.
Ideally, a score of 90% in mock tests will ensure that you can pass the certification exam in your first go itself. So, start with practice tests today itself!
Step 3- Read Whitepapers and FAQs
Whitepapers generally give an idea of the complex issues arising in the cloud and the ways you can solve them efficiently.
You should grasp the concepts such as EC2, RDS, Lambda, Autoscaling, API Gateway, Security Groups, Cloud Trail, DynamoBD, EBS, S3, Cloud Watch, Cloud Formation, IAM, etc.
Don't overlook FAQs(Frequently Asked Questions). This is because there are some things that no one tells you and are generally buried in the FAQs section.
Step 4 – Go Through the AWS Best Practices Well-architected Framework
If you go through AWS Best Practices you will master the concepts of cloud-based architecture which is really crucial. To become a certified AWS Solutions Architect, it is essential to go through the cloud architecture.
Apart from preparing you to pass this exam, the AWS architected framework will let you know about the projects in AWS as well.
Since there are many questions that are scenario-based, most of the parts will make you go conceptual while answering those questions.
This will require you to select the best AWS service which makes the solution most scalable, cost-effective, highly available, and most durable architecture.
Step 5- Watch Video Tutorials Online
These videos are generally made by the professionals who worked really hard to pass the exam. The tips and tricks provided by them can actually work for you.
Moreover, when you watch an interactive video, it becomes easy to grasp and remember the concepts.
The best part of video lectures is that you can watch them as long as you wish to, take a pause, and resume. Also, some video lectures provide you with cheat notes to pass the exam.
Step 6- Prepare Basics of Aws Services
These are the topics that you need to know well. The services that you should know are Global Accelerator, RedShift, FSx, Kinesis, etc.
Don't worry about learning in-depth, as you just need to know the basics of these services. You will know about these services in your practice exams.
Step 7- Go With an Online Training Course
If you really wish to pass the AWS Solutions Architect exam on your first go, this step serves as a one-stop solution to serve this purpose.
There are online training courses that will make sure that there is no stone left unturned and train you with in-and-out concepts of AWS, the services as well as architecture.
Get Certified
How? As mentioned in step 7, get trained.
A training course prepares you very well for the exam to ensure that you pass the exam on the first attempt.
You can take your time for preparation, learn at your own convenience, and choose from various learning modes(instructor-led, online, blended training).
There are doubt sessions conducted by industry experts to ensure that you are prepared really well.
Enroll Now!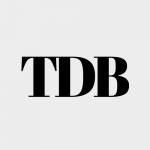 The Daily Buzz combines the pursuit of interesting and intriguing facts with the innate human desire to rank and list things. From stereotypical cat pictures to crazy facts about the universe, every thing is designed to help you kill time in the most efficient manner, all while giving you something to either laugh at or think about!