Foster Mom Changes The Lives of Six Sisters
There are thousands of children in line for adoption.
As of late 2014, there are over 415,000 children in the American foster care system. But, thanks to one generous woman, that number is six fewer. Lacy Dunkin of Fresno, California was never looking to adopt six children, but she's so happy that she did. She had been certified as a foster parent in 2011, and late one September night she got the call that would change her life. "Four little girls, ages 5 to 2 and 1, and I said yes, like, before she could finish talking."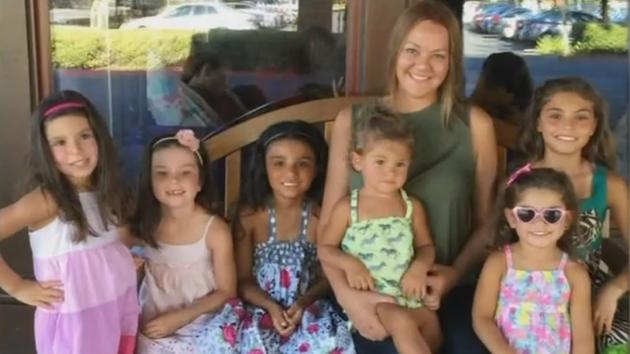 The story doesn't end there, though. The girls' biological mother had another baby and, when that happened, the kids went back to be with her for a mere month before Dunkin regained custody. The girls' sixth sister was born in 2013 and that's when things started to become more uncertain.
The girls' first reaction was that they couldn't leave Lacey because that would be leaving "home." Dunkin had no idea that she had created an environment that they cared so much for.
"Their first reaction was like 'but not us,'" she explained. "This is home, we can't go anywhere, right? I didn't even realize that was so important to them."
Out of the goodness of her heart, Dunkin put the girls' minds at ease and adopted all six of them:
I just really wish people didn't think they were bad," Dunkin says. "It's not their fault that they are in the system. You're able to love them because they love you, and your heart just grows more and more.
Most siblings are separated in the foster care system, so adopting all six sisters probably meant the absolute world for them. Dunkin currently lives with her parents and says that without their love and support, she wouldn't have been able to survive this ordeal. To see the full video interview, click
here
.
ABC7, AFCARS>