Teen's "Sit With Us" App Helps Students Find Friends At Lunch
You've seen Mean Girls, right? Then you know you can't sit with us.
Seriously. You can't.
---
I totally lied just now.
Because you can, 
thanks to
Sit With Us
, an app that allows bullied students to join lunch groups anonymously. Students who would otherwise not have a place to sit in the cafeteria during lunch hour can find welcoming groups and a much-needed respite from bullying.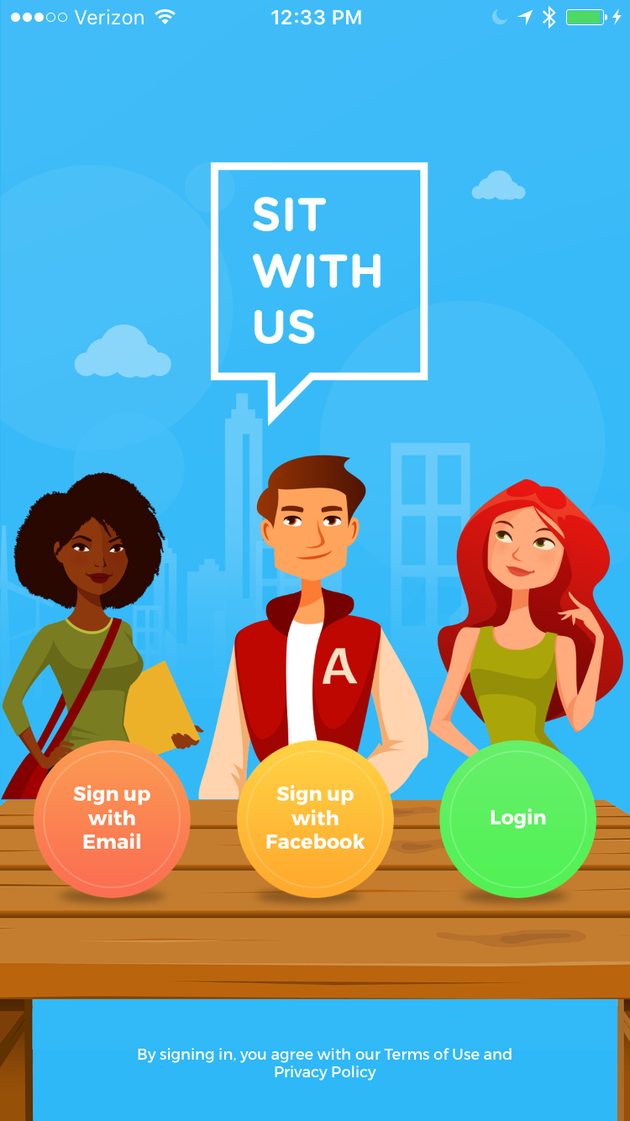 ---
Sit With Us allows students to designate themselves "ambassadors." Ambassadors invite other students to join them at their lunch table when they create an "open lunch" event. Even cooler: Sit With Us was designed by a 16-year-old. Natalie Hampton, who hails from Sherman Oaks, California, launched the app on September 9. She reports that she ate lunch alone her entire seventh-grade year. She was repeatedly bullied. At one point, she said, a fellow student threatened her with a pair of scissors. Another time, she was tripped as she walked down a hallway. The bullying led to nightmares, depressive episodes and eventually a stint in the hospital. It left her
a shell of the person I was. When I walked into a classroom I was planning an escape route.
Educators praised Natalie for her innovative idea. According to Jim Delisle, a retired education professor,
Bullying is more rampant than ever ... with social media being a prime cause. app ... is as kind as it is necessary. gives a necessary lifeline to kids who need a friend who really, really cares about the kids who often go unseen or are ridiculed.
According to a
study
conducted by Princeton, Rutgers and Yale University, students who stand up to bullying have a significant impact on their peers. Schools that provided their students with social media tools and encouragement to call out bullies reported a 30 percent decrease in student conflict reports.
To see more coverage on this awesome app, check out the video after the jump!
---
https://youtu.be/rT43jzpBwTU H/T:
Huffington Post
,
Los Angeles Daily News