If Rachel Green From "Friends" Had Instagram
Rachel Green had friends, love, great hair and hijinks that went on and on and on and on (and on) for ten seasons straight. What she didn't have was Instagram.
Rachel, Rachel, whatever will you do? Ahhhh (*wistful smile*)... I remember when I was new to Instagram. I took silly photos and posted even sillier memes and––wait a second, I still do that. Did my life change drastically post-Instagram? Not really. It's a useful time waster, but I'm definitely more of a Facebook man. But if Rachel Green had an Instagram account, you just 
know
there would have been at least a four-episode character arc about her bumbling attempts at the perfect selfie, the time a horse mistook her hair for hay at Central Park, that one time Phoebe's concert 
didn't go that well
(tonight at 8!), and that candid shot of Ross doing his Ross thing (you know what that is). Yes, if Rachel Green had Instagram, you'd get to watch such classic episodes as:
The One Where Rachel Brags About Her Promotion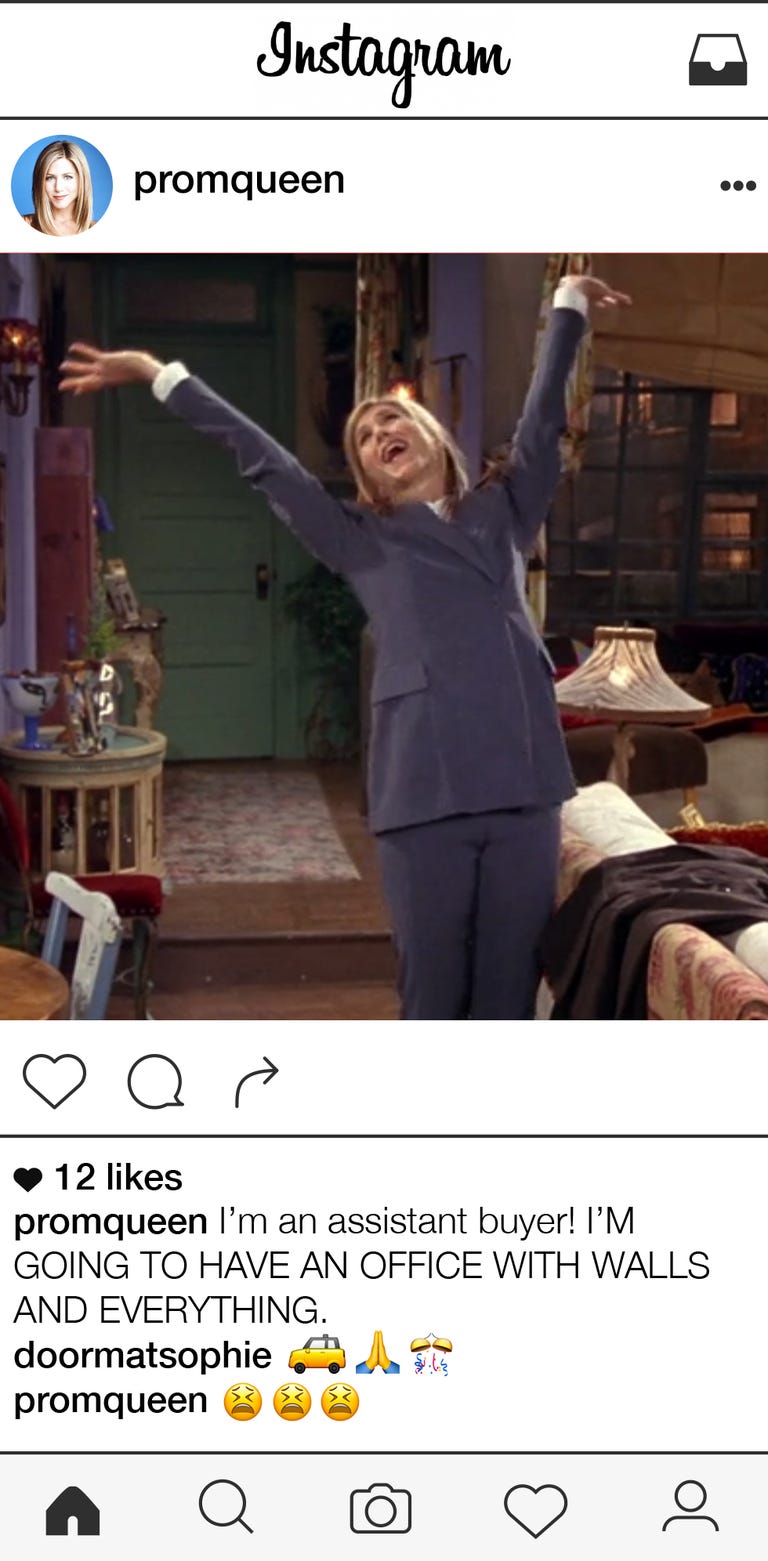 ---
The One Where Rachel Is Honestly At Peace With Turning 30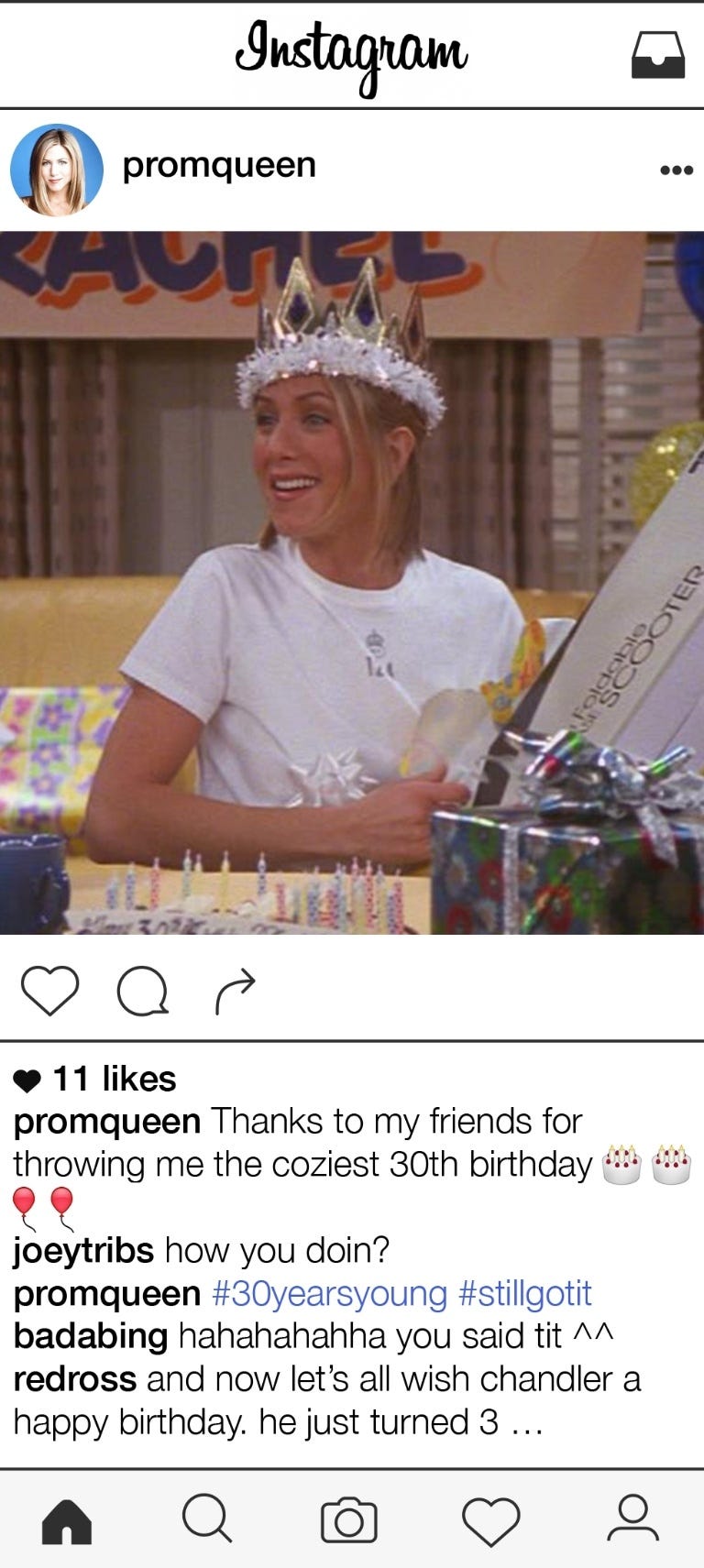 ---
The One Where Rachel Posts A #TBT At Her Friend's Expense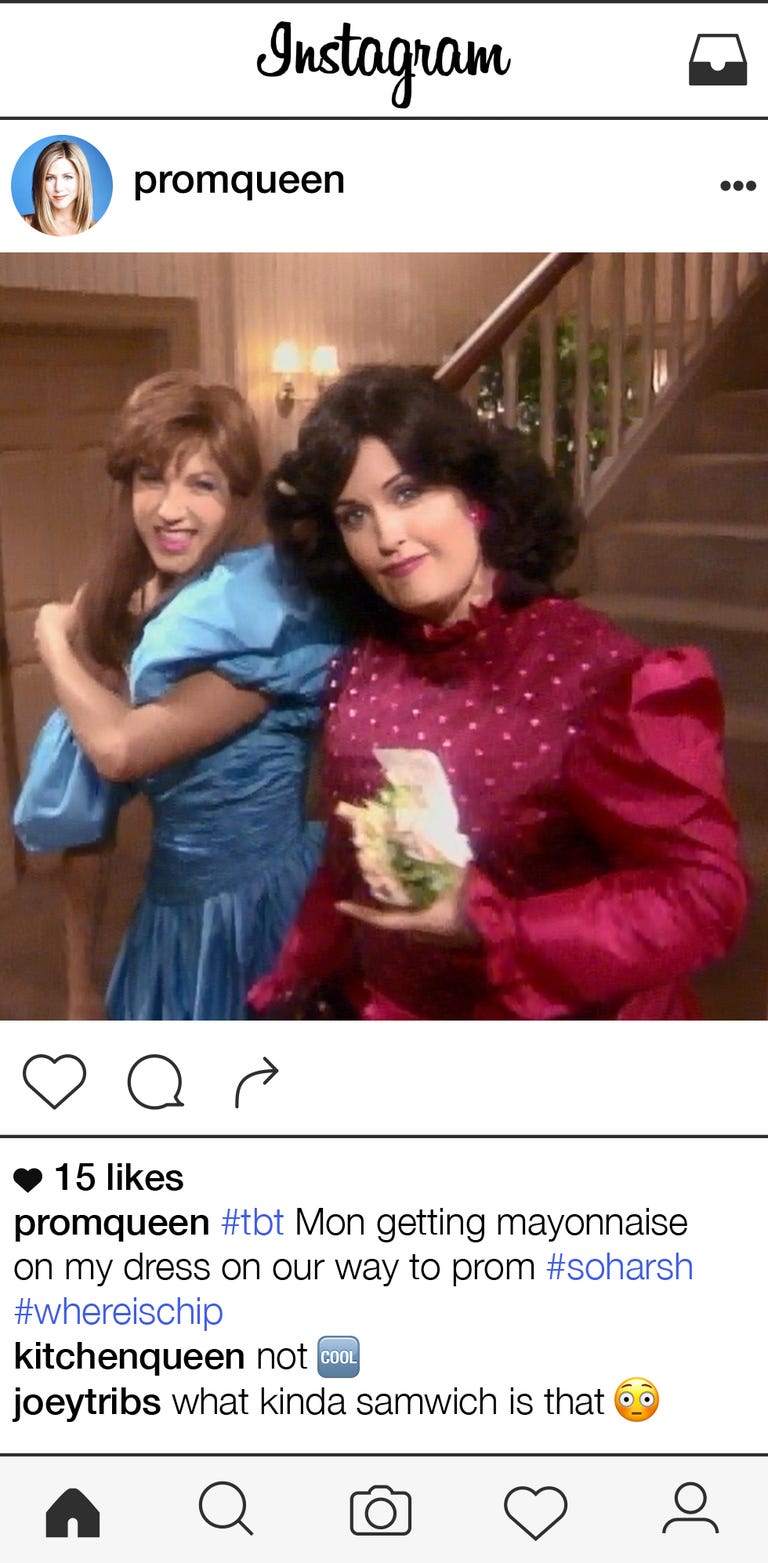 ---
The One Where Rachel Uses A Hashtag That's Just Right For Her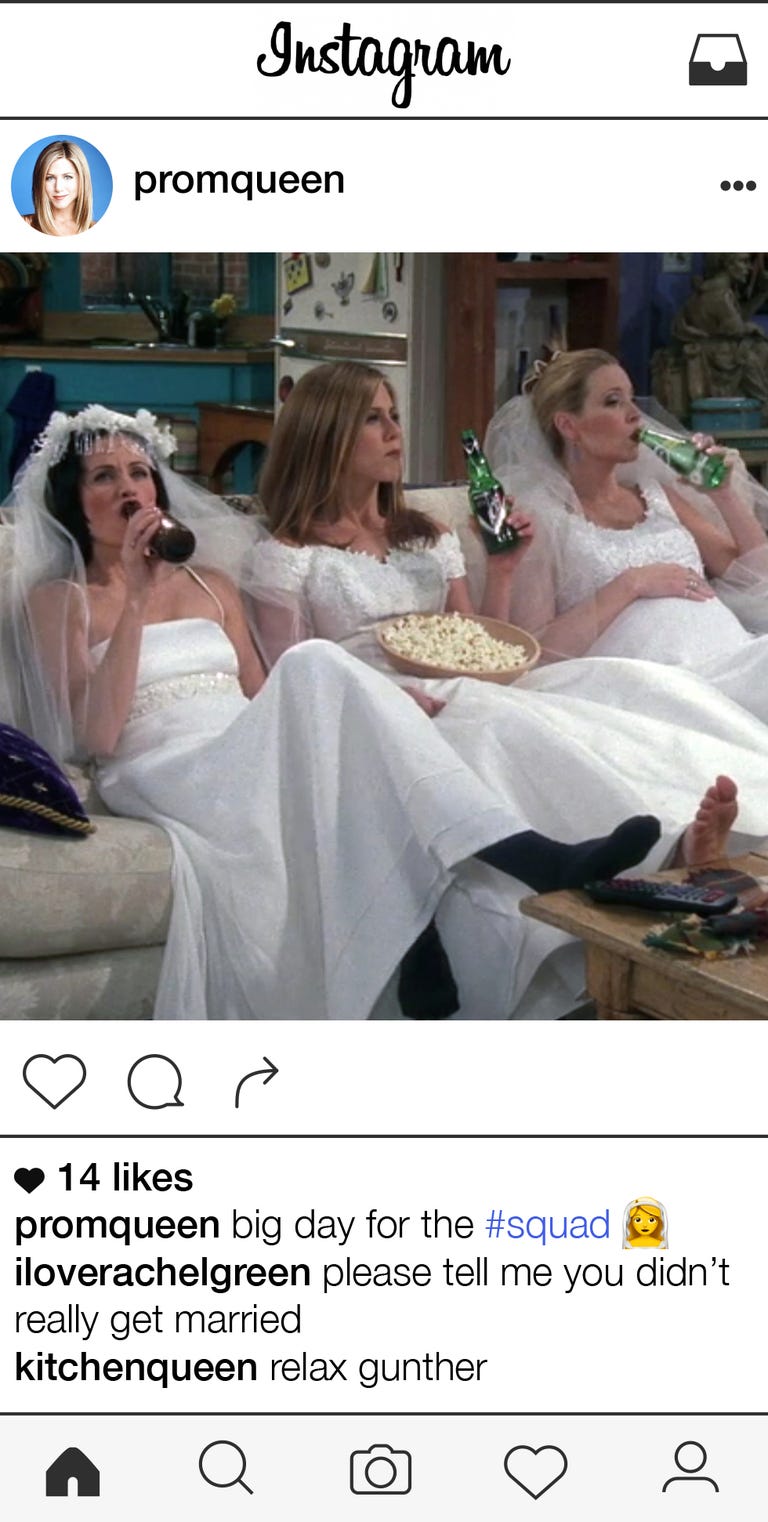 ---
The One Where Rachel Welcomes Her Baby To Instagram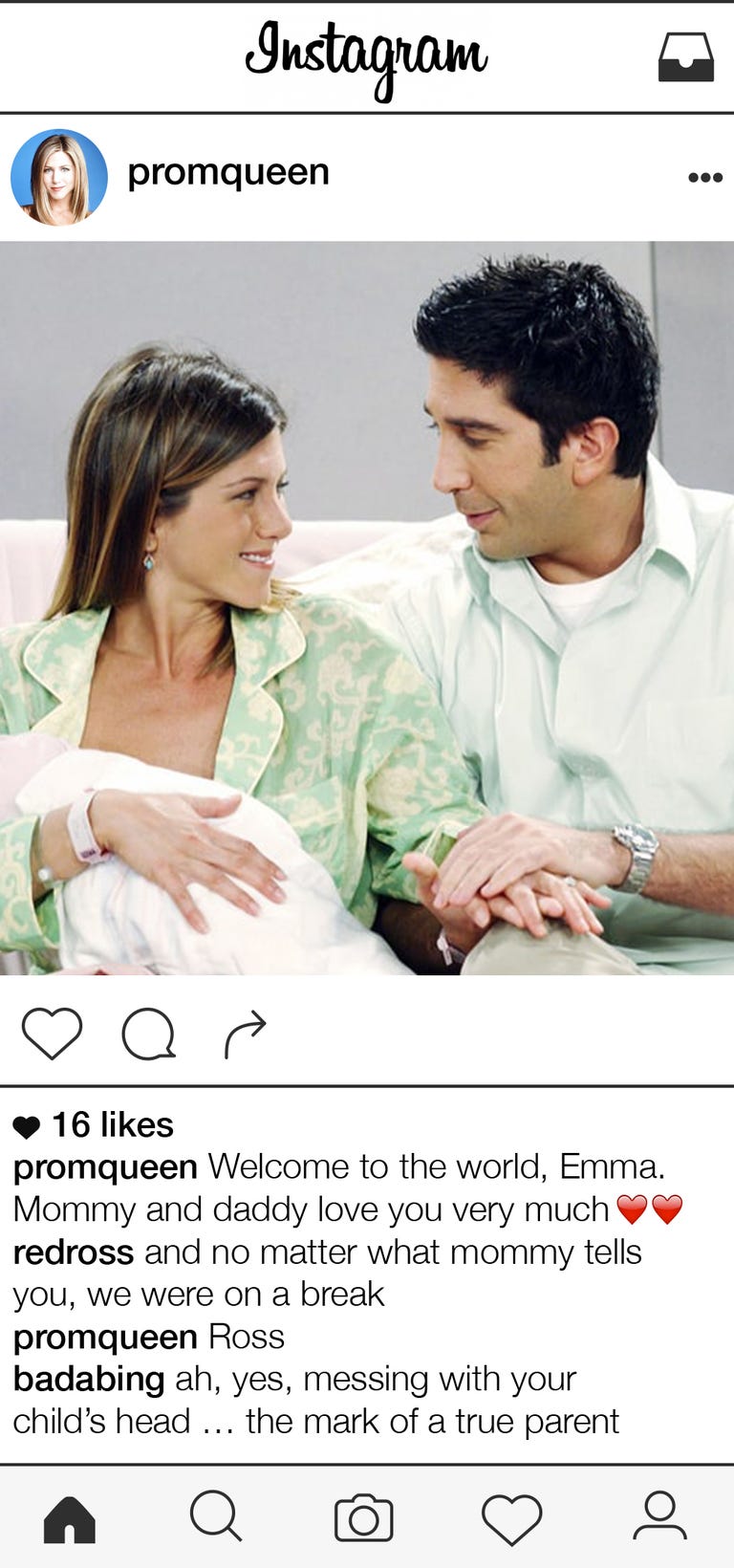 ---
But wait, there's more!
The One Where Rachel Is Happy For Her Married Friends––No, Really!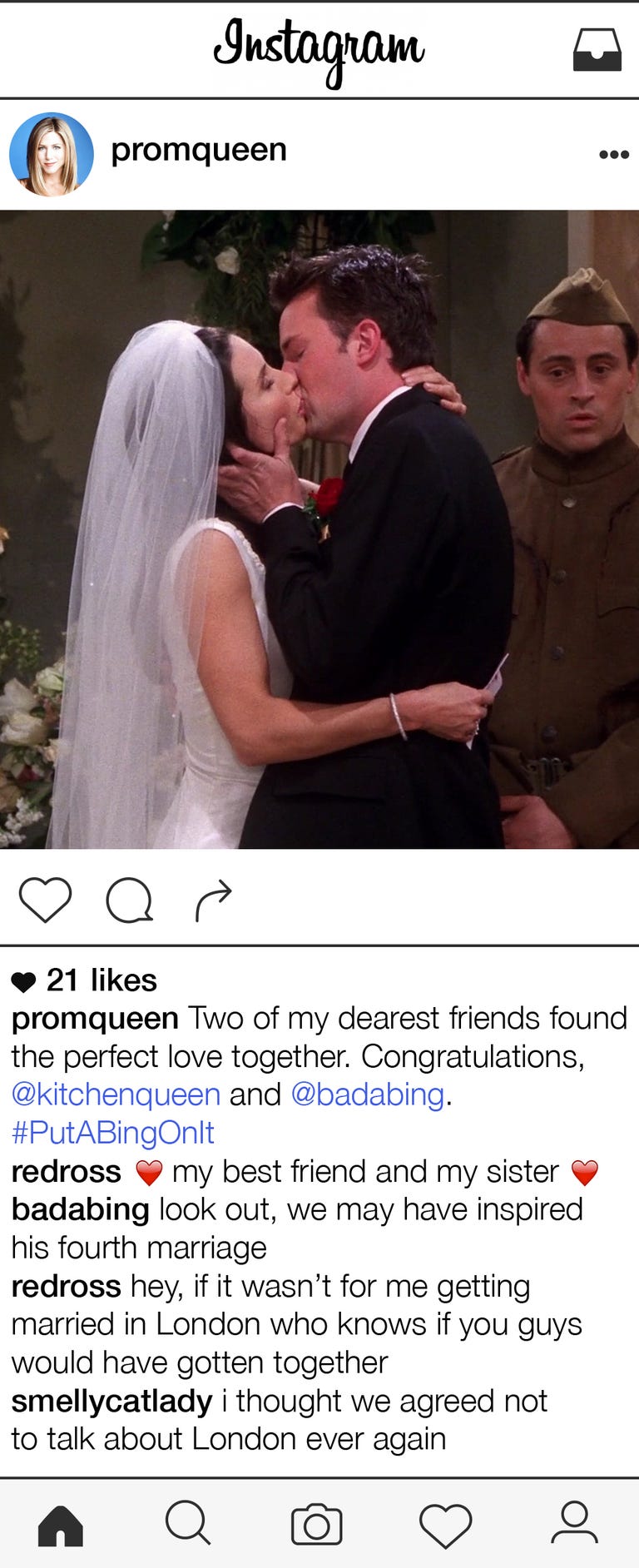 ---
The One Where Rachel Is #Blessed Despite Her Shortcomings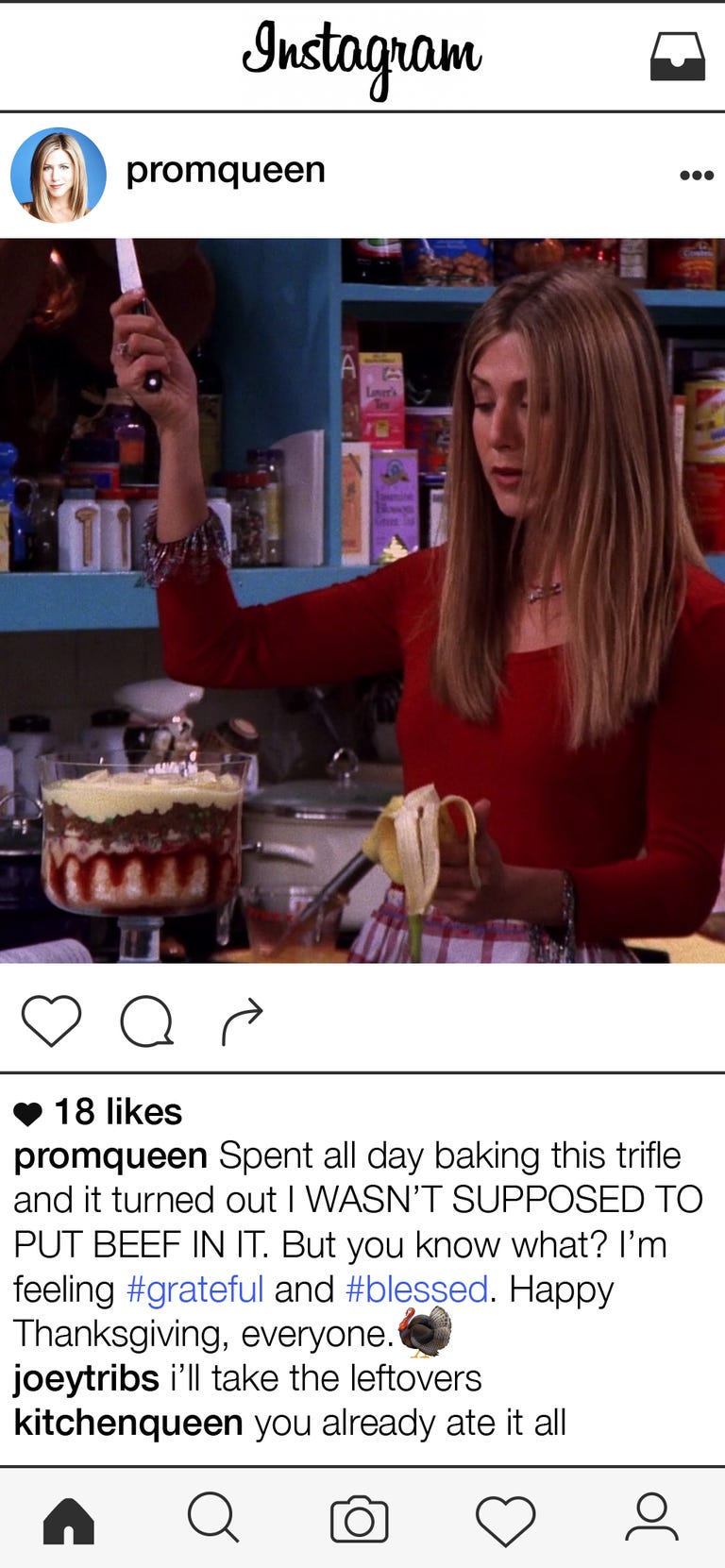 ---
But if the rest of the gang had Instagram, you know 
Friends
 would have gotten
really
interesting. Let's forget about Rachel Green for a second. If others on the show had Instagram, we'd have seen:
The One Where We See What Ross Looks Like In The Tanning Booth
---
The One Where Monica Folds Clothing Like A Stepford Wife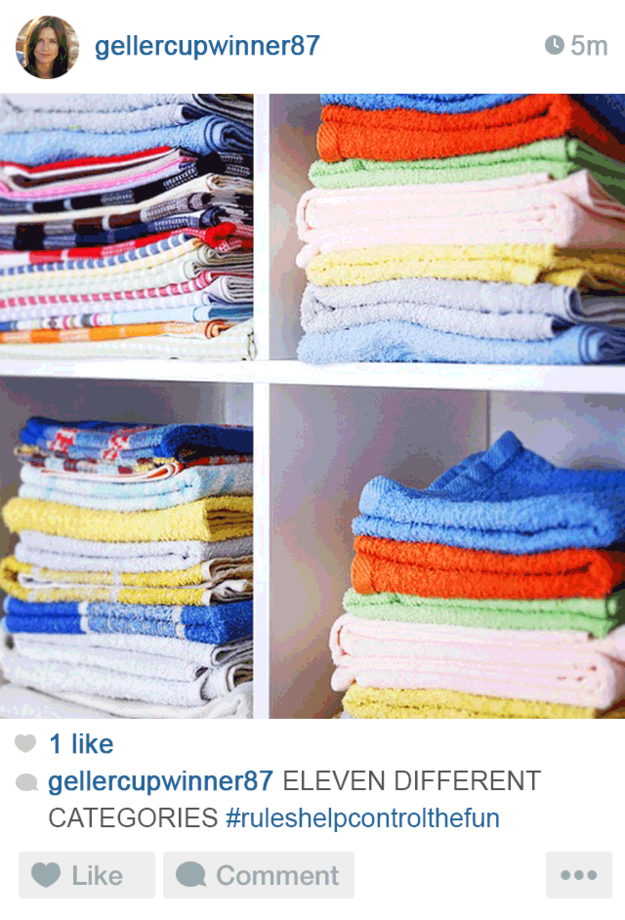 ---
The One Where Phoebe Meets Angry Cats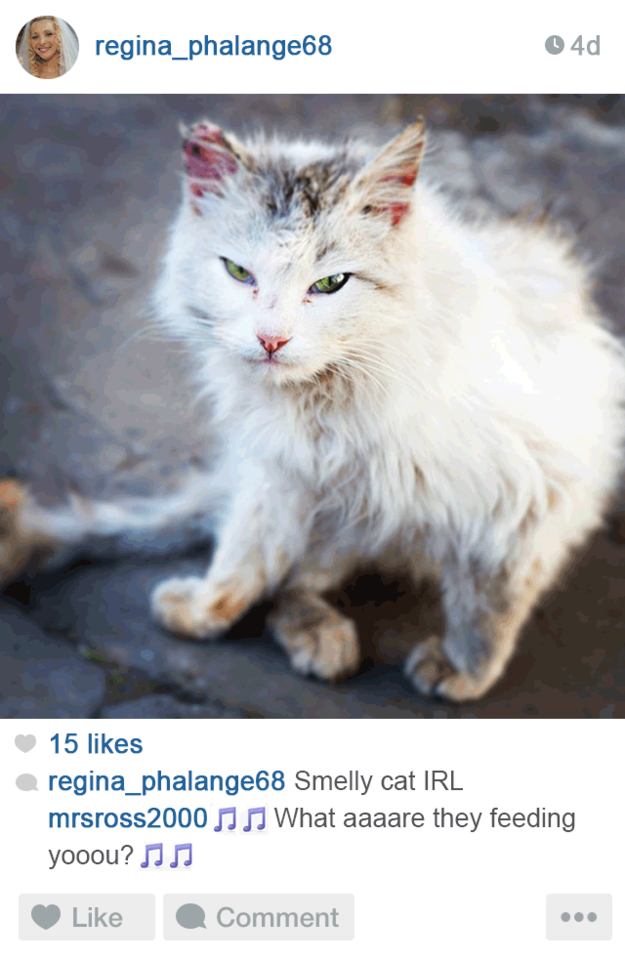 ---
These people are 
friends
, after all. Who do you think would win the
Friends
Instagram-off? H/T:
Cosmopolitan
,
Buzzfeed