His Son's Cancer Inspired This Dad To Get An Unconventional Tattoo
This father's unconventional tattoo is warming hearts.
Gabriel Marshall is 8-years-old. In March 2015, Gabriel received some frightening news: he was diagnosed with a rare form of brain cancer called anaplastic astrocytoma.
---
Astrocytomas are tumors that develop from star-shaped brain cells called astrocytes. Astrocytes (and other cells) form tissue that protects nerve cells in the brain. Symptoms of anaplastic astrocytoma vary depending on the size and location of the tumor, but as the tumor places more pressure on the brain, the brain accumulates more cerebrospinal fluid (CSF). Headaches, nausea, vomiting, and changes in personality or mental status are common. Gabriel's father, Josh, was understandably worried about his son, especially when surgery to remove the tumor left Gabriel with a horseshoe-shaped scar on the side of his head. Gabriel's self-confidence, Josh Marshall says, plummetted.
---
My son was very self-conscious after he got his surgery. He felt like a monster.
So he decided to support his son in an interesting way.
I said, 'You know what, I'll get your scar tattooed. That way, if people want to stare at you, then they can stare at both of us.'
The result was rather uncanny.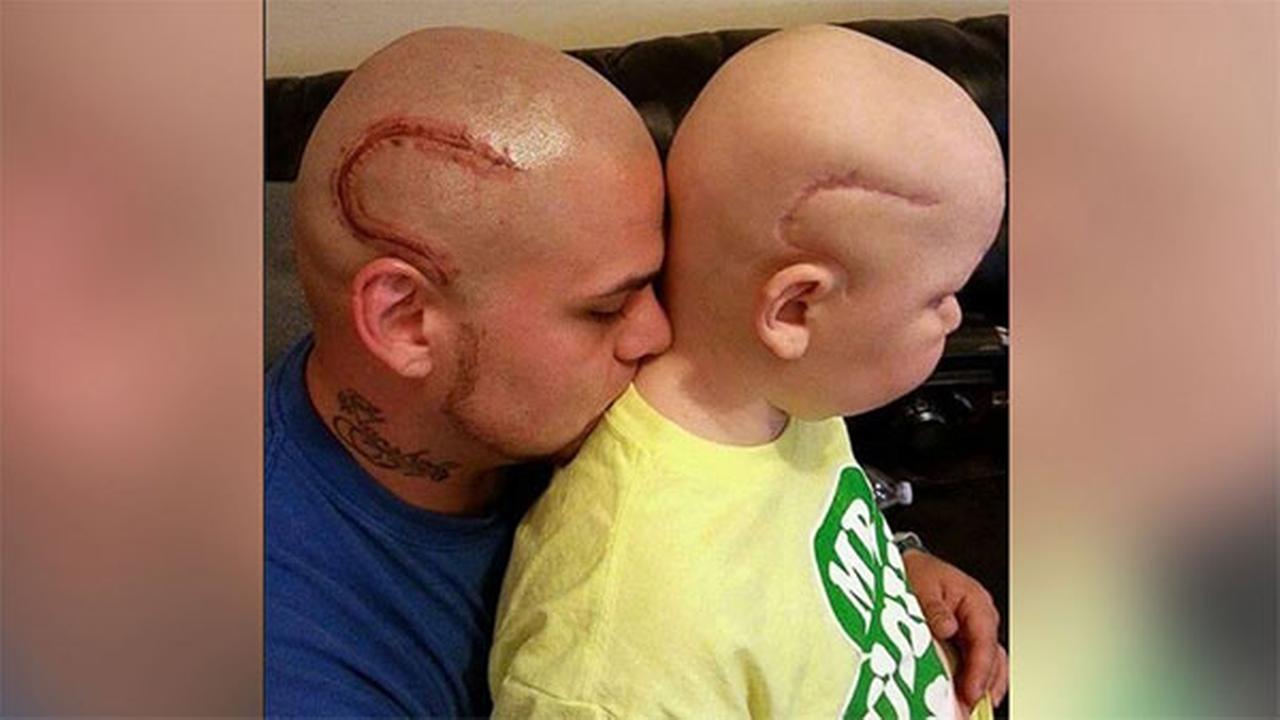 ---
Little Gabriel fell in love with his father's tattoo immediately and declared he and his father looked like twins. (Who can argue with that adorable sentiment?) Then Josh Marshall had another idea. Now that he'd successfully boosted his son's confidence, he decided to enter a photograph into the St. Baldrick Foundation's #BestBaldDad Competition.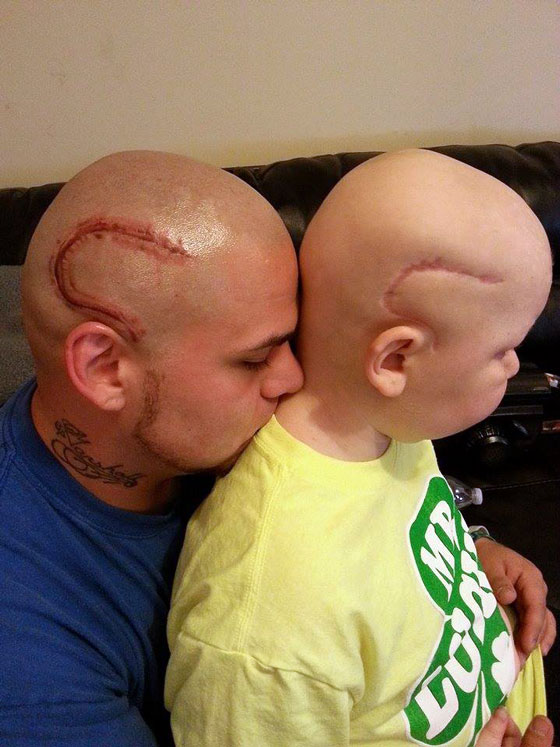 ---
The competition drew 55 fathers who shaved their heads to support their children through childhood cancer.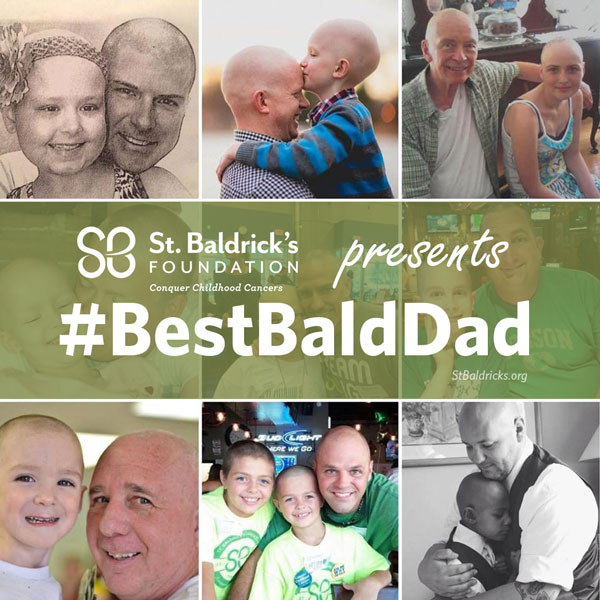 ---
Marshall's photo had the following caption:
Me and my son at this year's St. Baldrick's event in Wichita, Kansas. Got my son's scar tattooed to help his self-confidence.
Josh and Gabriel Marshall won more than 5,000 votes––and first place. Though a small part of Gabriel's tumor remains, it hasn't grown. Gabriel receives scans every three months and has an MRI scheduled for next week. Josh Marshall has been touched and humbled by their experience.
I never intended for it to be this big. It was just a friendly competition between fellow cancer dads and people showing support for their loved ones who have fought cancer. It's amazing... I'm glad that I can kind of spread awareness for the childhood cancer community.
---
H/T:
ABC
,
Daily Mail